A short drive up to the Pennine Moors, meeting up with my good friends The Judderman and the one only known as ZerO81.
This empty mill sits on the side of the Leeds Liverpool Canal, rather a nice spot with the barges going up and down in the locks - don't let this lovely spot fool you, the local youths are feral wee beasties who like nothing better than scuttling through the ventilation ducts.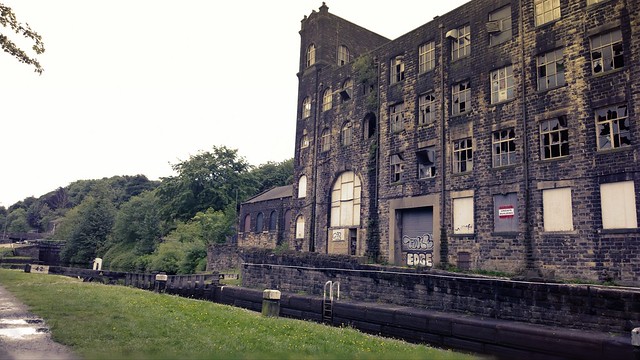 What we have here is nothing special, which is kind of what makes it a little cool....
A deceptively dangerous looking entrance masks a 5 floor mill, thrashed in parts with no sodden "you may die" floors, plenty of peeling paint and enough little bits to waste a few hours in relative safety compared to most death trap Lancashire satanic mills.
I could post loads of shots from this place,but hey get off your arse and go yourself.
Inspired by Great-Ape
6/10